Skip Navigation
Website Accessibility
We have a new location! You can find us inside The Heritage Mall on Van Buren Street in Nashville, IN.

YOU CAN ALSO SHOP ON OUR ONLINE STORE!
Wishful Thinking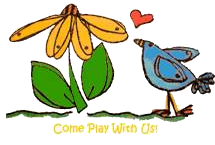 FREE SHIPPING ON ORDERS OVER $75!
The Heritage Mall, 41 S Van Buren St, Nashville, IN 47448 |
(812) 988-7009
Stampendous Embossing Powder - Autumn Fling
Exclusive embossing powders and enamels work in combination to enhance Fall scenes and backgrounds. Package includes 5 small jars in a snap-shut case in colors Sunlit Yellow, Pumpkin Spice, Aged Spice, Pinecone and Seasonings powders. Net weight 1.02 oz. (29g). Made in the USA.