Skip Navigation
Website Accessibility
We have a new location! You can find us inside The Heritage Mall on Van Buren Street in Nashville, IN.

YOU CAN ALSO SHOP ON OUR ONLINE STORE!
Wishful Thinking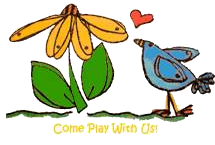 FREE SHIPPING ON ORDERS OVER $75!
The Heritage Mall, 41 S Van Buren St, Nashville, IN 47448 |
(812) 988-7009
MBI Pet Post Bound Album W/Windo - Cat 12"x12"
This adorable post-bound pet album is a fantastic way to keep your favorite memories of your furry friend for years to come. This album features sturdy covers with a high quality coated paper covering of kitty paw prints with a picture window and title window on the front cover, plus it is expandable. Photo safe and acid free. Includes ten 12" x 12" top-loading page protectors with white cardstock inserts. The albums actual measurements are 12.5" x 13.75" x 1.25".