Skip Navigation
Website Accessibility
We have a new location! You can find us inside The Heritage Mall on Van Buren Street in Nashville, IN.

YOU CAN ALSO SHOP ON OUR ONLINE STORE!
Wishful Thinking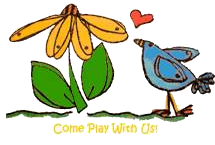 FREE SHIPPING ON ORDERS OVER $75!
The Heritage Mall, 41 S Van Buren St, Nashville, IN 47448 |
(812) 988-7009
Sizzix Layered Clear Stamps - Watercolor Flowers By Olivia Rose
Have you ever wanted to add watercolors into your makes but you've never been sure how? The Watercolor Flowers Stamp Set is a great way to add a watercolor effect easily into your makes! This Layered Stamp allows you to build your design up layer by layer to create a beautiful floral design. The Watercolor layers can even be added into the background of any creation to give all of your makes an easy Watercolor effect. the best results, use this Stamp Set with the Sizzix Stencil & Stamp Tool that makes building designs with stamps even easier (sold separately)! This package contains 14 clear stamps on a 3.75" x 6.75" backing sheet.