Skip Navigation
Website Accessibility
We have a new location! You can find us inside The Heritage Mall on Van Buren Street in Nashville, IN.

YOU CAN ALSO SHOP ON OUR ONLINE STORE!
Wishful Thinking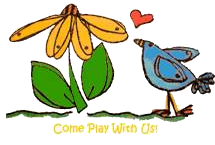 FREE SHIPPING ON ORDERS OVER $75!
The Heritage Mall, 41 S Van Buren St, Nashville, IN 47448 |
(812) 988-7009
Impression Obsession - Limited Edition Red Rubber Cling Set, February 2023
This is probably the cutest Easter stamp set I've ever seen! This red rubber limited edition cling stamp set comes in a 6" x 8" storage case with a color insert of sample project ideas. This set includes 10 red rubber cling stamps; the image of flowers with Easter eggs measures approximately 3.25" x 2.5". Available while supplies last.