Skip Navigation
Website Accessibility
We have a new location! You can find us inside The Heritage Mall on Van Buren Street in Nashville, IN.

YOU CAN ALSO SHOP ON OUR ONLINE STORE!
Wishful Thinking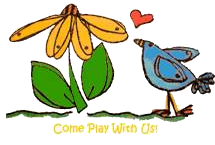 FREE SHIPPING ON ORDERS OVER $75!
The Heritage Mall, 41 S Van Buren St, Nashville, IN 47448 |
(812) 988-7009
Stampendous Cling Stamp - Winter Banner
A winter banner to trumpet the Holiday Season! Image measures approximately 2.75" x 4.25", which has the image on top of the rubber stamp for easy alignment. This quality cling-mount rubber stamp is made from deeply etched, precision trimmed premium grey rubber. The image features original artwork designed by Fran Seiford.