Skip Navigation
Website Accessibility
We have a new location! You can find us inside The Heritage Mall on Van Buren Street in Nashville, IN.

YOU CAN ALSO SHOP ON OUR ONLINE STORE!
Wishful Thinking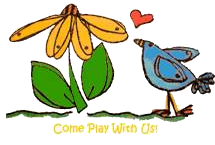 FREE SHIPPING ON ORDERS OVER $75!
The Heritage Mall, 41 S Van Buren St, Nashville, IN 47448 |
(812) 988-7009
Dare 2B Artzy - Happy Sentiments Clear Stamp Set
Combine the large "happy" word with lots of little words to create a fun sentiment. We have included a sample that shows just 16 combinations and that is just the beginning. Combine "happy" with special occasions like; Birthday, Anniversary, Graduation, Halloween, New Year, Easter, Valentine's Day, Holidays and Retirement!!! The cute little bee is a bonus and looks great when paired with BEE HAPPY! There are 27 clear stamps on a 4" x 6" backing sheet.
Here are a few quotes that can be pieced together:
"You make me so very happy"
"Being happy never goes out of style"
"Do what makes your soul happy"
"Oh Happy Day!"