Skip Navigation
Website Accessibility
We have a new location! You can find us inside The Heritage Mall on Van Buren Street in Nashville, IN.

YOU CAN ALSO SHOP ON OUR ONLINE STORE!
Wishful Thinking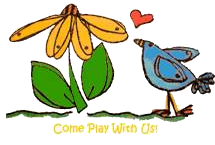 FREE SHIPPING ON ORDERS OVER $75!
The Heritage Mall, 41 S Van Buren St, Nashville, IN 47448 |
(812) 988-7009
Eyelet Outlet Shaped Brads - Wine
There are 12 brads (3 each of 4 different designs) in this 2" x 3.5" package. These assorted brads are great for scrapbook pages or as a quick embellishment on cards. To apply the brads, poke the brad prongs through your projects. Turn the brad over and bend back the prongs. No tools needed to apply brads to your scrapbooking page or cards!