Skip Navigation
Website Accessibility
We have a new location! You can find us inside The Heritage Mall on Van Buren Street in Nashville, IN.

YOU CAN ALSO SHOP ON OUR ONLINE STORE!
Wishful Thinking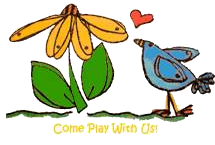 FREE SHIPPING ON ORDERS OVER $75!
The Heritage Mall, 41 S Van Buren St, Nashville, IN 47448 |
(812) 988-7009
Introducing Penny Black's "Masterpieces Made Simple"
These elegant designs come on high-end,
linen-finish cardstock panels
making them
gorgeous and easy to add to cards and pa
per crafting projects with your favorite
glues, tapes, and foam adhesives. Sized at
3.25 x 4.5
inches, they work wonderfully
with multiple standard size cards, including
the popular A-2 sized cards.
Additionally, with each Masterpieces
Made Simple set, Penny Black offers coordinating
sentiments and creative dies to make cre
ating a masterpiece, well... simple! Let's
explore the creative possibilities of Masterpieces Made Simple!
---
---
Check out Penny Black's You Tube videos! (copy & paste into your browser)
https://youtu.be/PgwwcdvCuGQ?list=RDCMUCvBtbe55EwvuMB5QZlg22dA
(Christmas & Winter)
https://www.youtube.com/watch?v=qqh9_881cxw
(Love & Romance - starts at the 8:00 mark)
https://www.youtube.com/watch?v=vm8AFb4Z1tM

(Spring 2022)
Showing 1 - 13 of results