Skip Navigation
Website Accessibility
We have a new location! You can find us inside The Heritage Mall on Van Buren Street in Nashville, IN.

YOU CAN ALSO SHOP ON OUR ONLINE STORE!
Wishful Thinking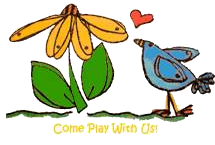 FREE SHIPPING ON ORDERS OVER $75!
The Heritage Mall, 41 S Van Buren St, Nashville, IN 47448 |
(812) 988-7009
Prima Marketing Mulberry Paper Flowers - Luna Collection, Halloween Night
Beautifully created, Prima Flowers always are handmade and delicately detailed. Coordinating with the Luna Collection by Frank Garcia, these Luna Collection flowers feature a variety of flower shapes, sizes, and colors, along with greenery to help you create those perfect collages. These are perfect for all your paper crafting projects. There are 15 pieces in this 4" x 7" package.