Skip Navigation
Website Accessibility
We have a new location! You can find us inside The Heritage Mall on Van Buren Street in Nashville, IN.

YOU CAN ALSO SHOP ON OUR ONLINE STORE!
Wishful Thinking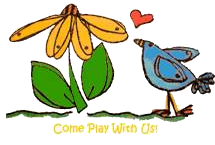 FREE SHIPPING ON ORDERS OVER $75!
The Heritage Mall, 41 S Van Buren St, Nashville, IN 47448 |
(812) 988-7009
Prima Marketing - Aquarelle Dreams, Dreamy Days Double-Sided Paper 12"x12"
Imagine sitting out on your back patio with your string lights and dreamy macrame accent. This gorgeous 12″ x 12″ sheet features an amazing herringbone pattern, each piece delicately placed by hand, along with a gorgeous hand-painted macrame piece (which is a lovely focal point!). Beautiful teal and purple blooms adorn the top section of the page and dance around the string lights. The backside of this unique paper is a simple white wood grain, yet oh so perfect for those backgrounds on your masterpieces.