Skip Navigation
Website Accessibility
We have a new location! You can find us inside The Heritage Mall on Van Buren Street in Nashville, IN.

YOU CAN ALSO SHOP ON OUR ONLINE STORE!
Wishful Thinking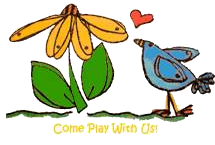 FREE SHIPPING ON ORDERS OVER $75!
The Heritage Mall, 41 S Van Buren St, Nashville, IN 47448 |
(812) 988-7009
Prima Marketing - Aquarelle Dreams Collection Flowers, Wilderness
Beautifully handmade, Prima flowers are always delicately detailed. Co-ordinating with the Aquarelle Dreams collection by The 3 Girls Tale, this stunning purple vine is a new concept designed by the designers themselves. The flowers have an ombre effect with a detailed stamen center, while the leaves have been given a white washed effect. There are four flowers on the vine with four petals on each flower, making the vine easy to use as a whole, or divide up for your projects. This package contains one flower piece that measures approximately 2.5" x 9".