Skip Navigation
Website Accessibility
We have a new location! You can find us inside The Heritage Mall on Van Buren Street in Nashville, IN.

YOU CAN ALSO SHOP ON OUR ONLINE STORE!
Wishful Thinking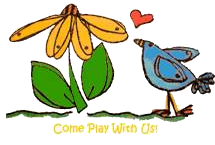 FREE SHIPPING ON ORDERS OVER $75!
The Heritage Mall, 41 S Van Buren St, Nashville, IN 47448 |
(812) 988-7009
PhotoPlay Collection Pack - Fresh Picked 2 12"x12"
PhotoPlay's first Fresh Picked collection was a fan favorite, and many of you have asked to see more! The artists at PhotoPlay have given Fresh Picked 2 a bright and cheerful color palette, perfect for summer memories, recipe books and so much more. This package contains 12 sheets of 12" x 12" double-sided designer cardstock, plus 1 sheet of 12" x 12" designer cardstock stickers.