Skip Navigation
Website Accessibility
We have a new location! You can find us inside The Heritage Mall on Van Buren Street in Nashville, IN.

YOU CAN ALSO SHOP ON OUR ONLINE STORE!
Wishful Thinking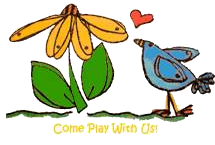 FREE SHIPPING ON ORDERS OVER $75!
The Heritage Mall, 41 S Van Buren St, Nashville, IN 47448 |
(812) 988-7009
Echo Park Double-Sided Paper Pad - Here Comes The Sun 6"x6"
We know you'll love these summery colors and images! Start your project off right with the perfect paper for scrapbook pages, greeting cards, bookmarks, gift cards, mixed media and much more! This paper pad contains (24) 6" x 6" Double-Sided Papers (2 of each design).