Skip Navigation
Website Accessibility
We have a new location! You can find us inside The Heritage Mall on Van Buren Street in Nashville, IN.

YOU CAN ALSO SHOP ON OUR ONLINE STORE!
Wishful Thinking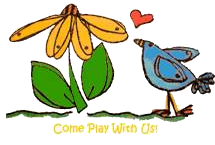 FREE SHIPPING ON ORDERS OVER $75!
The Heritage Mall, 41 S Van Buren St, Nashville, IN 47448 |
(812) 988-7009
Craft Consortium Double-Sided Paper Pad - Little Robin Redbreast 12"x12"
'Little Robin Redbreast' - The story of our garden's favorite adorable little robin and it's adventures throughout all the seasons. Starting in Spring, from the walled gardens and the sowing of seeds, through to summer blooms and harvest time, with an incredible bounty of fruits and vegetables. Ending in Winter, with snow covered benches and signs that Spring is once more on its way with pops of snowdrops and floral delights.
Premium 12"x12" gummed paper pad with both inner front and back covers adorned in topper and ephemera elements and ephemera, the pad containing 40 double sided sheets in heavyweight 200gsm, acid free cardstock. Ideal for die-cutting and distressing. With elegant pearlescent and spot varnish effects. Designed exclusively in partnership with world renown illustrator Clare Therese.