Skip Navigation
Website Accessibility
We have a new location! You can find us inside The Heritage Mall on Van Buren Street in Nashville, IN.

YOU CAN ALSO SHOP ON OUR ONLINE STORE!
Wishful Thinking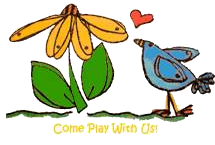 FREE SHIPPING ON ORDERS OVER $75!
The Heritage Mall, 41 S Van Buren St, Nashville, IN 47448 |
(812) 988-7009
Spellbinders 3D Embossing Folder - Leafy
Leafy 3D Embossing Folder is a 5.5" x 8.5" embossing folder that has sweet leafy vine designs. This versatile 3D Embossing Folder can texturize a surface of various card sizes from A2-size (4.25" x 5.5") to a Slimline Size (3.5" x 8.5"). For the most detailed impression, lightly mist the cardstock on both sides with water before embossing. This is not just your ordinary embossing folder! 3D Embossing Folder shapes and sculpts paper into amazing works of art. Transform cardstock, patterned paper, vellum and more into stunning textured elements to bring your project up a level.