Skip Navigation
Website Accessibility
We have a new location! You can find us inside The Heritage Mall on Van Buren Street in Nashville, IN.

YOU CAN ALSO SHOP ON OUR ONLINE STORE!
Wishful Thinking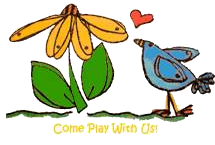 FREE SHIPPING ON ORDERS OVER $75!
The Heritage Mall, 41 S Van Buren St, Nashville, IN 47448 |
(812) 988-7009
LDRS - Pretty Things Coverplate II Metal Die
This sophisticated Pretty Things Coverplate Die allows you to craft beautiful patterns and art. Use it by itself or layer it with LDRS Creative Pretty Things Coverplate Die I (8291) and/or LDRS Creative Pretty Things Die III (8293) for amazing and professional looking patterns and designs! These 3 Coverplates (all sold separately) can be stacked in any order for endless possibilities! This package contains one metal die measuring 4.25" x 5.5".