Skip Navigation
Website Accessibility
We have a new location! You can find us inside The Heritage Mall on Van Buren Street in Nashville, IN.

YOU CAN ALSO SHOP ON OUR ONLINE STORE!
Wishful Thinking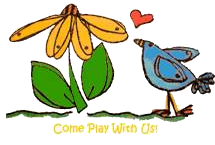 FREE SHIPPING ON ORDERS OVER $75!
The Heritage Mall, 41 S Van Buren St, Nashville, IN 47448 |
(812) 988-7009
Sizzix Thinlits Dies - Build A Cake By Olivia Rose
This cake-tastic Sizzix design is everything you need to celebrate those special Birthdays! This gorgeous Build-a-Cake Thinlits Die Set by Sizzix Designer, Olivia Rose is fab for using in your Card making designs, and the interchangeable embellishments included in the set allows you to create the perfect design to take center stage on your Birthday card and gift wrap crafts! There are 10 metal dies in this package, measuring approximately 2-3/8" x 1-1/4" - 1/8" x 1/8".