Skip Navigation
Website Accessibility
We have a new location! You can find us inside The Heritage Mall on Van Buren Street in Nashville, IN.

YOU CAN ALSO SHOP ON OUR ONLINE STORE!
Wishful Thinking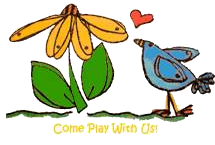 FREE SHIPPING ON ORDERS OVER $75!
The Heritage Mall, 41 S Van Buren St, Nashville, IN 47448 |
(812) 988-7009
WOW Embossing Powders - Changers, Lightening Effects
Have you got some favorite embossing powders that you used a lot but then stopped when you bought the latest releases? Are you fed up with or fallen out of love with your go-to embossing powder? … well now you can reach for your WOW! Changers Kit and tweak their finishes to give them a new lease of life and you can love them all over again!
The WOW! Changers Lightening Kit will lighten the original powder's color and add Sheen, Texture or just make it Glisten. You will instantly, triple the effects your Embossing Powder Collection you when you have this handy little kit.
The kit comes complete with 3 Changers Effect Additives (Texture, Glisten, and Sheet), 3 empty jars to mix your creations all packed neatly in a handy storage case. The case measures approximately 5.25" x 5.5".