Skip Navigation
Website Accessibility
We have a new location! You can find us inside The Heritage Mall on Van Buren Street in Nashville, IN.

YOU CAN ALSO SHOP ON OUR ONLINE STORE!
Wishful Thinking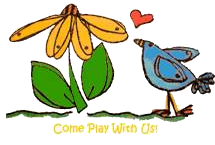 FREE SHIPPING ON ORDERS OVER $75!
The Heritage Mall, 41 S Van Buren St, Nashville, IN 47448 |
(812) 988-7009
Ranger - Tim Holtz Distress Archival Mini Ink Kit, Kit #4
These inks are ideal for various craft and mixed-media projects. This 3.25" x 8" package contains four waterproof, fade resistant ink pads that measure 1.25" x 1.75" each. The colors in this package are: Speckled Egg, Evergreen Bough, Wild Honey and Kitsch Flamingo.