Skip Navigation
Website Accessibility
We have a new location! You can find us inside The Heritage Mall on Van Buren Street in Nashville, IN.

YOU CAN ALSO SHOP ON OUR ONLINE STORE!
Wishful Thinking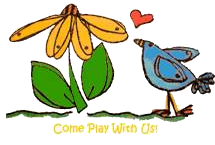 FREE SHIPPING ON ORDERS OVER $75!
The Heritage Mall, 41 S Van Buren St, Nashville, IN 47448 |
(812) 988-7009
Spellbinders Glimmer Hot Foil Rolls, Variety 4-Pack, Satin Pastels
Glimmer Hot Foil 4 Rolls – Satin Pastels Variety Pack comes in four different colors. Each roll is 15-foot with a width of 5-inches. Colors include Pastel Peach, Pastel Lavender, Pastel Mint, and Pastel Pink.

Glimmer Hot Foil Foils add stunning and eye-catching foil designs to any project from paper crafts to mixed media and more! The foils are exclusively designed to be used with the Spellbinders Glimmer Hot Foil System and is NOT compatible with laminating systems such as the Minc System.