Skip Navigation
Website Accessibility
We have a new location! You can find us inside The Heritage Mall on Van Buren Street in Nashville, IN.

YOU CAN ALSO SHOP ON OUR ONLINE STORE!
Wishful Thinking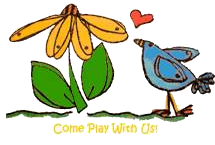 FREE SHIPPING ON ORDERS OVER $75!
The Heritage Mall, 41 S Van Buren St, Nashville, IN 47448 |
(812) 988-7009
KaiserCraft - Mini Paper Blooms, Fuchsia
This is such a cute bouquet of mini paper blooms! There are 10 flowers in this bouquet in two shades (5 of each). This bouquet can be added to scrapbook pages and handmade cards, as well as many home decor and mixed media projects. Or use them in a shadow box or on a picture frame. Each flower measures approximately 0.5" with a 2" wire stem. You can use them together as one bouquet or you can separate them.