Skip Navigation
Website Accessibility
We have a new location! You can find us inside The Heritage Mall on Van Buren Street in Nashville, IN.

YOU CAN ALSO SHOP ON OUR ONLINE STORE!
Wishful Thinking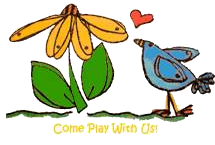 FREE SHIPPING ON ORDERS OVER $75!
The Heritage Mall, 41 S Van Buren St, Nashville, IN 47448 |
(812) 988-7009
Ranger - Stickles Glitter Glue, Sea Glass
Add sparkle and dimension to craft projects with Stickles Glitter Glue! Embellish cards, stamped images, mixed media art, home décor projects, and more! Use the easy flow tip for precision application and to create sparkle accents quickly and easily. This is a 0.5 fl. oz. (14.7mL) fine tip applicator bottle. Glitter and glue in a squeeze bottle - how cool is that!