Skip Navigation
Website Accessibility
We have a new location! You can find us inside The Heritage Mall on Van Buren Street in Nashville, IN.

YOU CAN ALSO SHOP ON OUR ONLINE STORE!
Wishful Thinking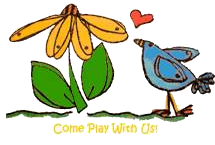 FREE SHIPPING ON ORDERS OVER $75!
The Heritage Mall, 41 S Van Buren St, Nashville, IN 47448 |
(812) 988-7009
MBI - Baby Post Bound Album w/Window, Blue 12"X12"
MCS Industries-Baby Post Bound Scrapbook With Window: Blue. Perfectly coordinated to make it easy for you to beautifully showcase your memories! This package contains one 12" x12" scrapbook and ten pocket sleeves. Cover sleeve fits one 3.75" x 3.75" photo.