Skip Navigation
Website Accessibility
We have a new location! You can find us inside The Heritage Mall on Van Buren Street in Nashville, IN.

YOU CAN ALSO SHOP ON OUR ONLINE STORE!
Wishful Thinking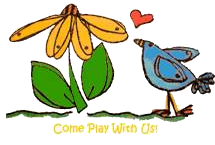 FREE SHIPPING ON ORDERS OVER $75!
The Heritage Mall, 41 S Van Buren St, Nashville, IN 47448 |
(812) 988-7009
Graphic 45 Collection Pack - Life Is Abundant 8"x8"
Step into the enchanting world of Graphic 45's new paper collection, Life is Abundant. This extraordinary calendar collection draws inspiration from the mystical allure of the forest, combining it with the timeless charm of a lunar calendar. It's a journey through nature's hidden wonders, where lush green foliage, red-capped mushrooms, wide-eyed owls, captivating blue-winged moths, and flickering lightning bugs come to life against dramatic black backdrop. Immerse yourself in celestial mystique as zodiac signs seamlessly intertwine with the forest's beauty, adding a touch of cosmic magic to your creations. This collection is a treasure trove inspiration for all paper crafters, card makers, mixed media artists, and scrapbookers alike. This package contains (24) 8" x 8" double-sided papers (2 of each design).