Skip Navigation
Website Accessibility
We have a new location! You can find us inside The Heritage Mall on Van Buren Street in Nashville, IN.

YOU CAN ALSO SHOP ON OUR ONLINE STORE!
Wishful Thinking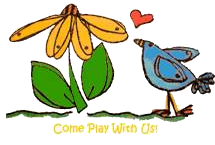 FREE SHIPPING ON ORDERS OVER $75!
The Heritage Mall, 41 S Van Buren St, Nashville, IN 47448 |
(812) 988-7009
A Little About Us...
Wishful Thinking was established in 2001, but after Marlene Miller took ownership in 2002, she quickly beefed up the stamping and scrapbook areas of the shop. Hobbyists will be delighted to find hundreds of stamps and supplies they just won't see in a typical chain store. Wishful Thinking is filled with samples and a knowledgeable staff that are sure to inspire enthusiastic crafters of all skill levels.
Marlene Miller and her cat, Rags, moved to Indiana from Eastern Pennsylvania in 1998 when her husband, Erich, transferred to Columbus. Marlene has been a scrapbook enthusiast for many years; often recording her many world travels in elaborate albums. Her move to Indiana sparked her interest in stamping. She also enjoys photography, reading, and traveling. Erich, a Michigan native, enjoys cars, traveling, and fixing things around the house.
On March 17, 2004, Marlene and Erich welcomed Karissa Anne into their family. Karissa is now a tall teenager who is still spoiled by grandparents, aunts, uncles and cousins! She keeps busy with school, friends and swimming. And now Marlene and Erich are immersed in the swimming world as well - Erich is the announcer at East High School swim meets and Marlene is on deck taking thousands of pictures of all the swimmers and posting them on a shared Shutterfly site.
Want to learn more about our shop and all we offer?
CLICK HERE
!
Marlene & Her Sisters Cruising
Karissa in the Pool
Marlene's Family
Marlene Miller Cruisin' the Canada Coast!